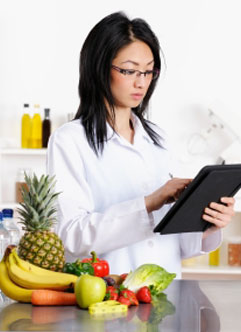 OET Preparation by Lead Education in Moga is designed to improve the four OET testing areas of Reading, Writing, Listening and Speaking which will have you fully prepared for the OET Test, Lead Education provides expert Medical Professionals to train OET STUDENTS
Lead Education Provides OET coaching in Moga, Punjab for all the health professions.
Where is the OET -Occupational English Test used ?
The OET test is currently used by the governing bodies of the professions at state and national level in Australia, New Zealand & Singapore. Each board or council determines the result required from candidates to meet the language competency standards required in order to function in their profession.
OET institute in Moga provides high quality education. We specialize in providing the best online courses in Moga, OET practice test for nurses, OET coaching centre, OET online test, OET Test Dates, OET preparation material, OET online courses. We have online classrooms where the students can take up OET online training from our highly experienced trainers
Teacher's Support :-
Dr Puja Matharu is an Internationally renowned OET instructor, her medical background and years of experience
have successfully helped medical professionals to achieve scores like all 'A's .
She is known for OET resource making for Dieticians, Speech pathologists, radiologists, physiotherapists, Doctors, Nurses & Dentists.
Years of enriching experience has brought us on a pedestal where we are able to ensure that the students are well prepared and able toperform their best @ OET.
Up-to-date Resources :-
LEAD courses are continuously updated to keep up with any changes to the OET exam format to ensure the best results.
Savings :-
Online as well as offline courses @ LEAD cost less than university courses but deliver more in terms of quality contents and highly experienced teachers who focus only on OET.
Finally, by enrolling in a course at LEAD you are navigated by the most experienced and best teachers in Australia, New Zealand & India.

Professions Tested
Doctors
Dentists
Nurses
Dietitians
Veterinarian
Pharmacists
Occupational Therapists
Radiographers